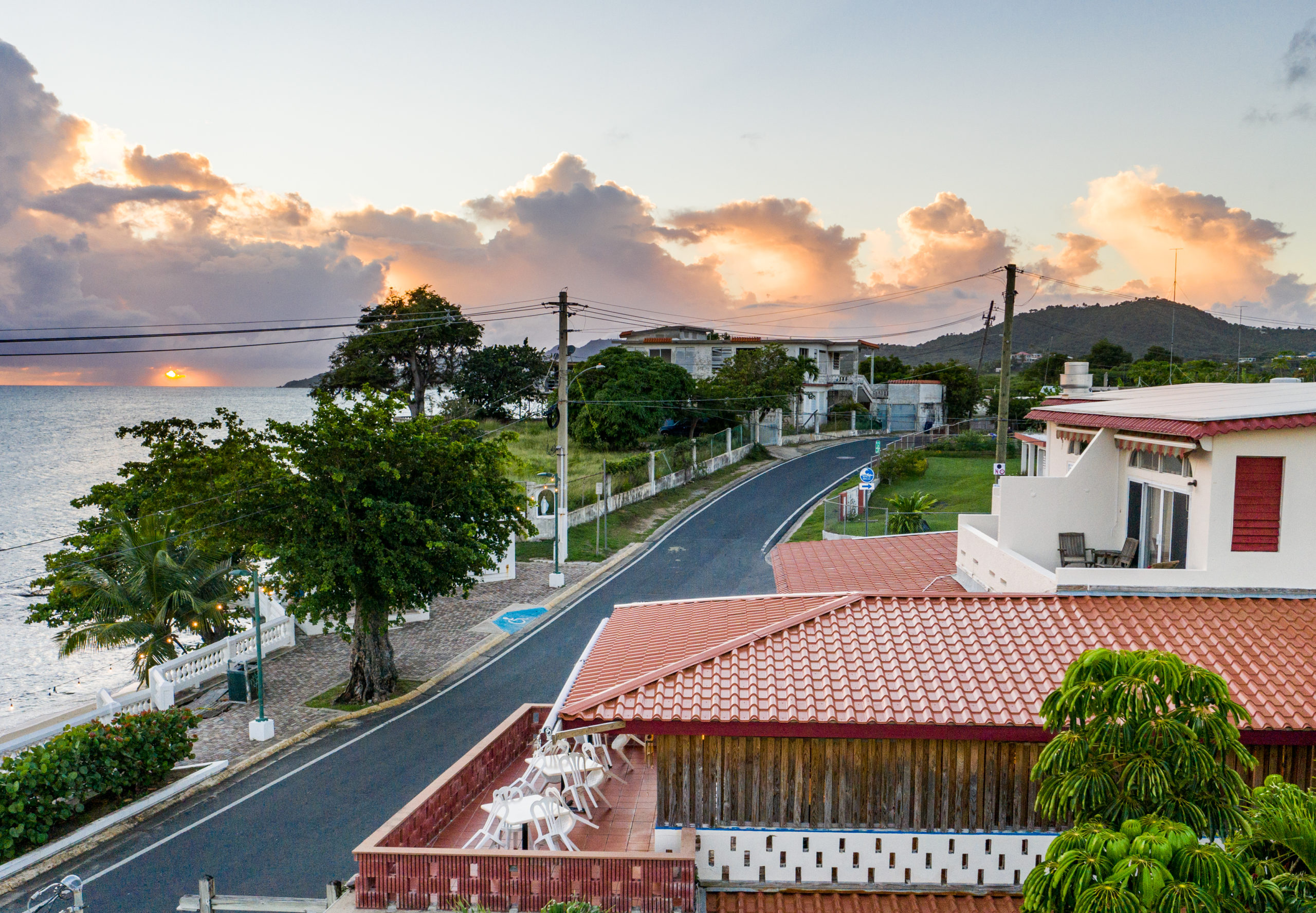 When traveling to a new location, you ask friends for recommendations and search online to map out your trip. In this article, we hope to save you some time by introducing you to the best Airbnb in Vieques. We also give three reasons why staying at an Airbnb in Vieques is better than booking a hotel.
Let's begin by explaining how you get to Isla de Vieques in the first place.
How Do You Get to
Isla de Vieques?
Isla de Vieques is one of the islands off the shores of Puerto Rico that you can travel to by boat or plane.
Ferry.

Many visitors and residents of Puerto Rico take the ferry to

Isla de Vieques

, especially for day trips. It's cheaper than a flight, but you may risk not making it on the boat during weekends and holidays. If budget isn't a concern and you want to secure your trip, we recommend flying to Vieques.

Plane

. Although more expensive than the ferry, flying is the best way of getting to

Isla de Vieques

. You can take a short, 10-minute commuter flight to Vieques from

four airports in Puerto Rico

. The views from above are breathtaking as you quickly fly across turquoise waters and lush green landscapes.
Once you get to Vieques, where should you stay? The great debate: Hotels vs. Airbnbs. In this next section, we make a case for staying at an Airbnb in Vieques.
Hotels vs.
Airbnbs in Vieques
When traveling, most people immediately think of staying in a hotel. Or, if you're lucky, you'll have friends and family that you can crash with. While staying in a hotel may be your default, we encourage you to explore the idea of staying at an Airbnb in Vieques.
Here's why we think staying at an Airbnb is better than a Vieques hotel.
1. Airbnbs are unique and personalized
Instead of the standard white bedding, ugly art, and patterned flooring common in chain hotels, you can enjoy the eclectic homes of locals at an Airbnb in Vieques. Puerto Ricans put a personal touch into their properties, so you feel welcome as soon as you walk in the door. You can also get insight from your host about the best local spots instead of falling into tourist traps.
2. Airbnbs are cheaper for longer stays
There are certainly budget-conscious hotels you can stay at, but hotels are typically more expensive per night. At an Airbnb, you can enjoy the views from private villas, apartments, and oceanfront homes for a fraction of the cost. Vacationers may also receive a discount for an extended stay at an Airbnb in Vieques. If you're planning a longer stay, Airbnbs are the clear winner.
3. Airbnbs offer a more authentic experience
If you're interested in amenities and luxury, hotels are for you. But if you want a more authentic, down-to-earth experience, Airbnbs in Vieques are the way to go. Airbnbs are typically located in neighborhoods rather than tourist areas, so the prices at restaurants and shops aren't inflated, and you get to live more like a local while you're there.
What's the
Best Airbnb in Vieques
? 
The best Airbnb in Vieques is subjective. It depends on the type of space you're looking for when you travel. Some Airbnbs are small and intimate, while others are big enough to be a maze. But, as you can imagine, larger Airbnbs typically means you're footing a larger bill. 
While there are many lodging options in Isla de Vieques, the best Airbnbs in Vieques are hidden gems. And we're not keeping this one a secret. 
Trade Winds Vieques
With nine clean, affordable, island-style rooms, Trade Winds Guest House is the perfect spot to land after a long day of traveling. 
In addition to the Guest House, there's an on-site bar and restaurant that locally sources the best food in Vieques, from freshly caught lobsters to avocados straight from the tree. Having won OpenTable's Diners' Choice award in 2022, Trade Winds is one of the best restaurants in Vieques, Puerto Rico. 
Trade Winds Vieques also faces the ocean, so you'll get a stunning view every morning as you eat breakfast. Plus, a small gift shop is tucked below Trade Winds, stocked with both souvenirs and essentials like sunscreen to grab before you head to the beach with a full stomach.
Interested in staying at Trade Winds Vieques? Book online via Airbnb.